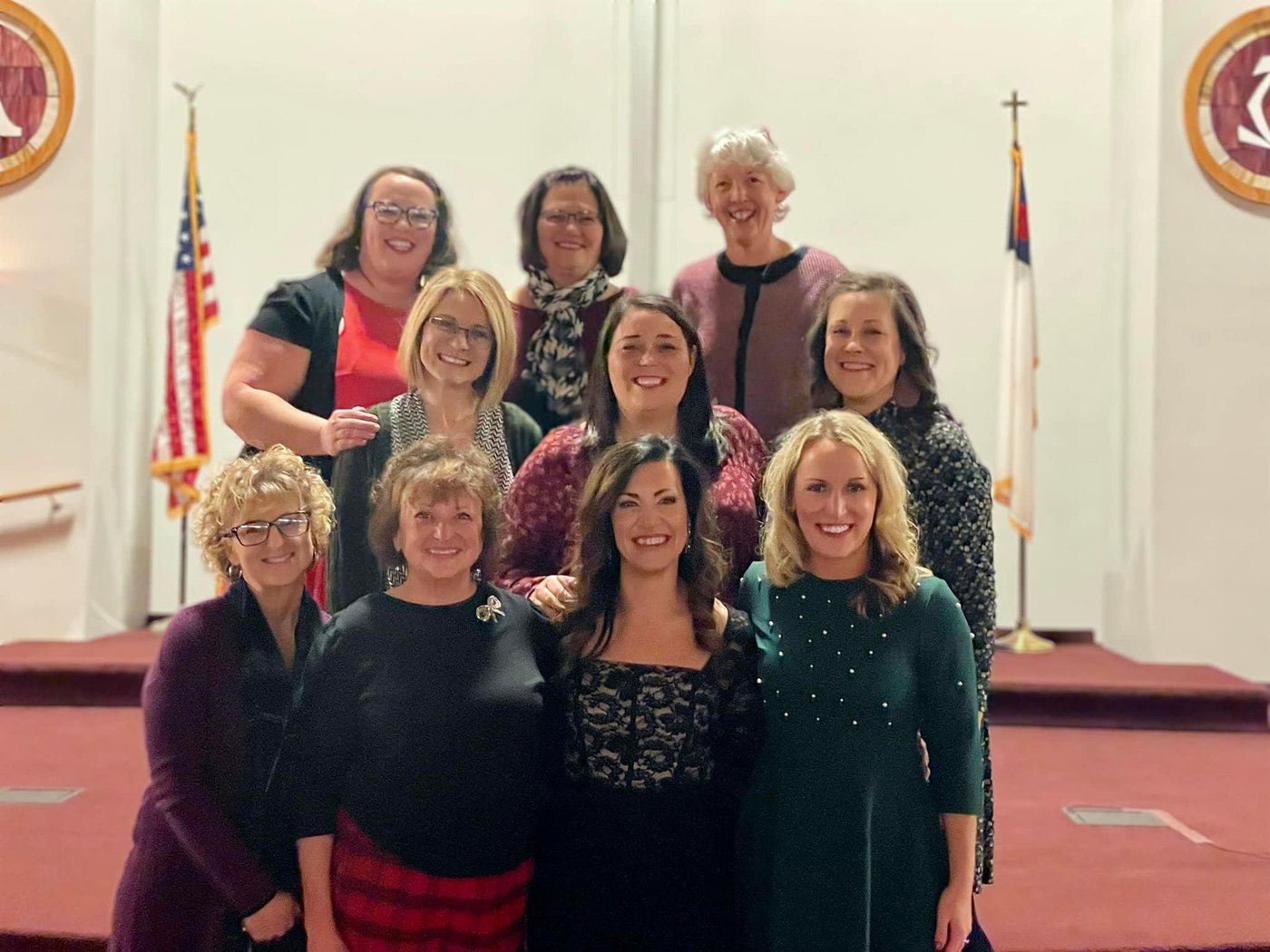 Meet our Outstanding Teaching Staff!
Ms. Sylvia Linares, Three-year-old Preschool Teacher
After she graduated from Southgate High School she began working in daycare and preschool classrooms while studying to get her Early Childhood Education Degree. In 2017, she became the three-year-old preschool teacher. Which is by far her favorite age to teach! Ms. Sylvia lives in Southgate with her husband Hubert and their three daughters: Amber, Gracie, and Harley. She has two dogs Hank and Pickles. She loves Glamping in her travel trailer at her favorite camp spot Lighthouse Village. When she isn't in the classroom, you will find her nose in her Kindle because reading is her favorite thing to do!
Philippians 4:13
"I can endure all these things through the power of the one who gives me strength"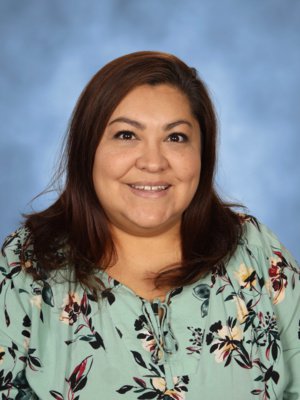 Mrs. Joyce Zanley, Preschool
After Joyce Zanley received her Bachelor's degree from MSU, she followed her career path that included interior design, and retail management, but, God had different plans for her. She taught Sunday school for 7 years, preschool, and Kindergarten while attending U of M –Dearborn to acquire additional teaching credits to earn a CDA in Early Childhood Education. After gaining experience at 2 Christian preschools, she ultimately came to Christ the King and has taught here for 15 years.
She creates a loving Christian environment in which children can become engaged in making discoveries, solving problems, and thinking independently. Her best role as a teacher is to teach God's love to this age. She enjoys gardening, refurbishing old furniture, hiking, and traveling with her husband to see their 2 daughters.
Trust in the Lord with all your heart, and do not lean on your own understanding. In all your ways acknowledge him, and he will make straight your paths.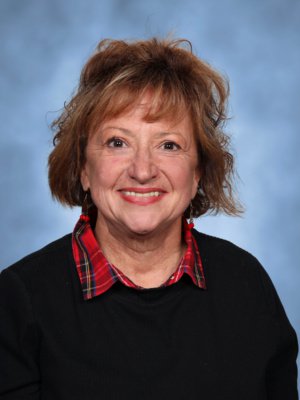 Mrs. Amanda McFadden, Preschool
Mrs. McFadden began teaching preschool at CTK in 2020. She teaches our full-time four-year old class. She is also a CTK parent. Her son, Jacob, attends CTK.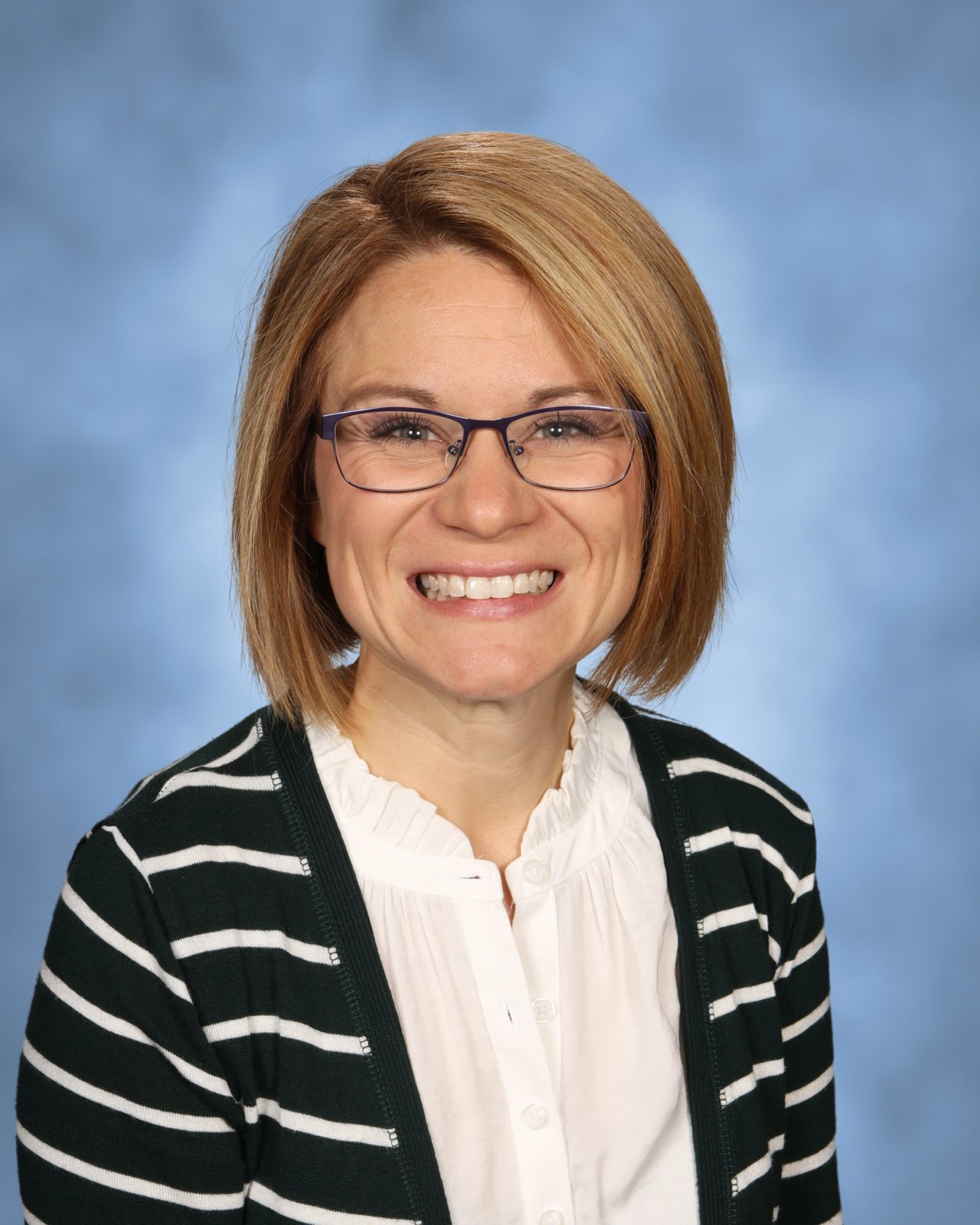 Mrs. Jackie Brooks, Kindergarten
Jackie Brooks is our kindergarten teacher. This is her 12th year teaching, and she loves getting to spend her days with her sweet kindies where every day is new and exciting. Jackie graduated from Concordia University in Ann Arbor and has her degree in Elementary Education with concentrations in Social Studies and Early Childhood Education. She is currently working on her master's degree in reading and curriculum. Jackie and her husband PJ have two boys, Zeke and Levi, who both attend CTK. The Brooks family loves traveling, playing games, and spending time with friends and family.
Jackie's favorite Bible verse is Joshua 1:9 "Have I not commanded you? Be strong and courageous. Do not be frightened, and do not be dismayed, for the Lord your God is with you wherever you go."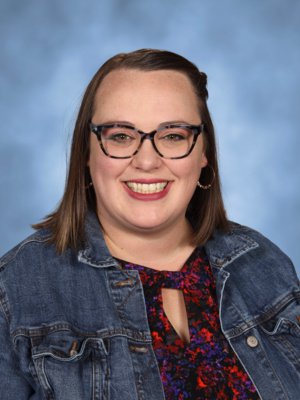 Mrs. Katie Holzer, First Grade
Katie Holzer is the 1st grade teacher at Christ the King. She has been teaching at CTK since 2008. She attended Concordia University Ann Arbor and received her bachelors in elementary education. She also obtained her master's degree in early childhood education from Concordia University St. Paul. Katie got married in 2009 to Zachary Holzer. They have two children together, Callie and Kelsey, who both attend CTK school. Katie has a true passion for teaching in the early elementary grades and loves teaching in the Lutheran school setting. She also takes pride in being an alumnus of CTK. In her free time, she enjoys being with her family. They enjoy spending time outdoors in the beautiful world that God has created. One of her favorite bible verses is Philippians 4:13, "I can do all things through Christ who strengthens me."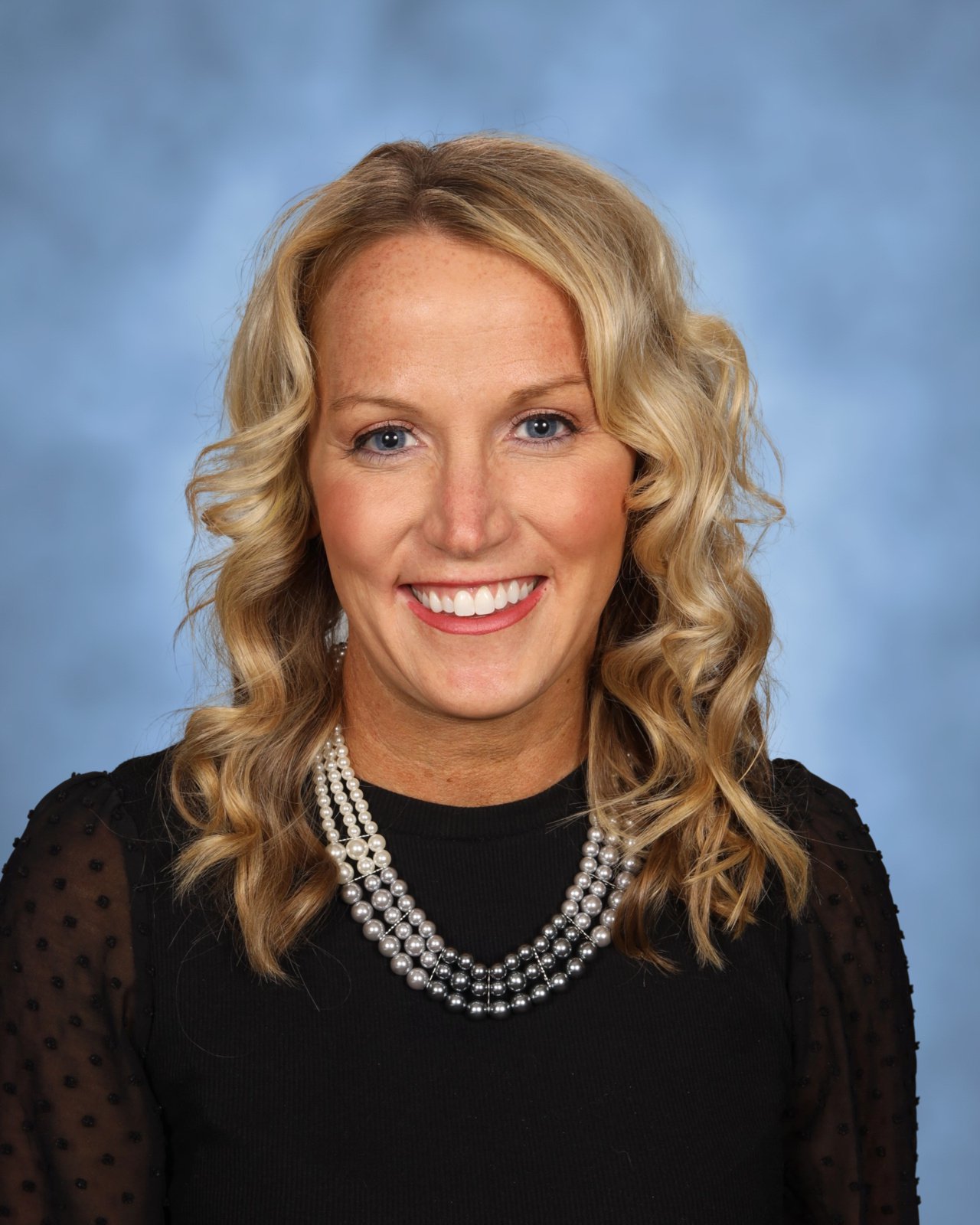 Mrs. Courtney Pomroy, Second Grade
Mrs. Pomroy is our second grade teacher. She attended Concordia University Ann Arbor. She has been serving at CTK since 2019.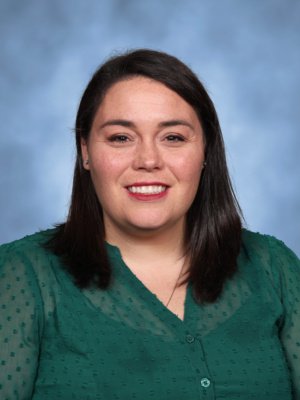 Mrs. Becky Efird, Third Grade
Becky Efird is the third grade teacher at Christ The King Lutheran School. She has been teaching for over 20 years at Christ The King. She has a variety of experience teaching first, third, and fourth grades. She has a bachelor's degree in Elementary Education with a Lutheran Teacher's diploma. Her specialized areas of study are in social studies and art. Becky is married with two stepchildren. Becky and her husband enjoy traveling, history, and spending time with their grandchildren and dogs. She lives on the river and spends her time off on the boat, spending time outside, and tries to be the best dog mom she can be. Her favorite Bible verse is Jeremiah 29:11 which says, "For I know the plans I have for you", declares the Lord, "plans to prosper you and not to harm you, plans to give you hope and a future". She loves teaching about our past throughout Bible times all the way to current times. She hopes to use it to inspire our youth's future. We can see the inner workings of God's love and grace in how we interact with others.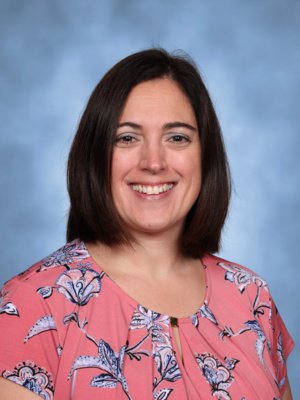 Mrs. Franci Childers, Fourth Grade
Franci Childers has been teaching at the elementary level for over twenty years. She's taught at Our Savior Lutheran, Houston, Tx, St. John Lutheran, Rochester, MI, and St. John's Lutheran in Waltz, MI before coming to Christ the King. She's certified to teach Kindergarten through 5th grade but loves 4th grade the best. She is married to a college football coach and has two adult sons. Her oldest is studying to be a pastor and her youngest is in the Chicago Police Academy. She loves to lead the middle school choir and serve in various church ministries. Her favorite bible verse is found in Job, chapter 19 verses 25-27. I know that my Redeemer lives and that in the end he will stand on the earth. And after my skin has been destroyed, yet in my flesh I will see God. I, myself will see him with my own eyes- I, and not another. How my heart yearns within me! She considers sharing the good news of her risen Redeemer with the students her greatest privilege.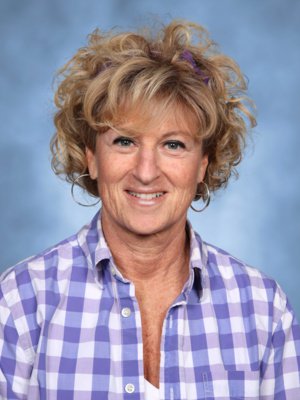 Mrs. Leisa Cooper, Fifth Grade
Mrs. Cooper has been teaching fifth grade at CTK since 2018. Prior to serving at CTK, she taught at Trenton Public Schools. She is also the parent to a CTK alumni. Her daughter attended CTK.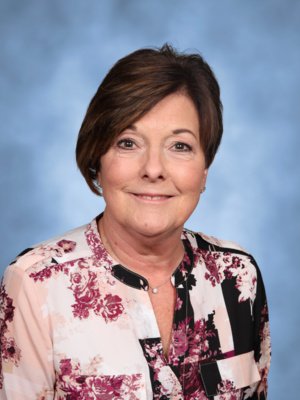 Mrs. Mary Voelz, Sixth Grade
Mary Voelz is the 6th grade homeroom teacher at CTK and teaches math, vocabulary and social studies to the middle school students. Born and raised in Detroit, she graduated from Lutheran High East before earning her degrees in special education and mathematics from Eastern Michigan University. Mary began her career teaching profoundly deaf middle school students in Monroe County. This is her 29th year of teaching at CTK. Prior to teaching in the middle school, she taught 2nd grade for 22 years.
Mary is married to Bob Voelz, and they have four grown sons and four grandchildren. She enjoys reading, sports, crafts, and traveling.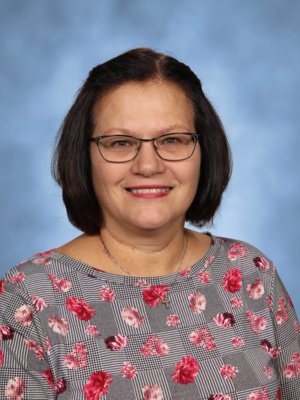 Mrs. Lynn Konkel, Seventh Grade
Mrs. Konkel, our Middle School English and literature teacher, grew up in Sioux City, Iowa. After graduating from Concordia University - Nebraska, her teaching career began at Christ the King Lutheran School. She earned her Master's Degree from Eastern Michigan University before marrying Jeff and raising their sons, Nate and Luke. Nate, and his wife, Hannah, have 3 young daughters, and Luke is a personal banker at the Fifth Third Bank branch in Riverview. She enjoys sewing, reading, eating ice cream, and walking. One of her favorite Bible verses is Micah 6:8. Seeing the generous heart and soul of Middle School students as they serve and give to others, brings her much joy!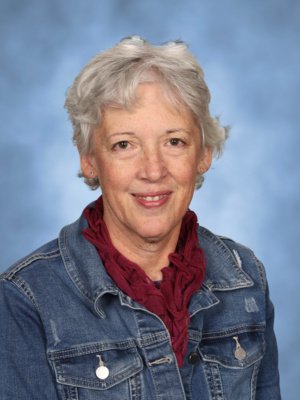 Mrs. Leah Johnson
Mrs. Leah Johnson is a certified middle school teacher and has been working at CTK for the last few years as our Kindergarten Aide.