Lutheran Junior Honor Association
Beginning in the Spring of 2022, it was announced that Christ The King Lutheran School was awarded membership to the Lutheran Junior Honor Association. The LJHA is open to students grades 5-8 and students must meet eligibility criteria to even apply for status. This criteria includes:
A minimum GPA requirement
Faculty evaluation in several scored categories
If the student's scored average meets standards, the student is invited to apply.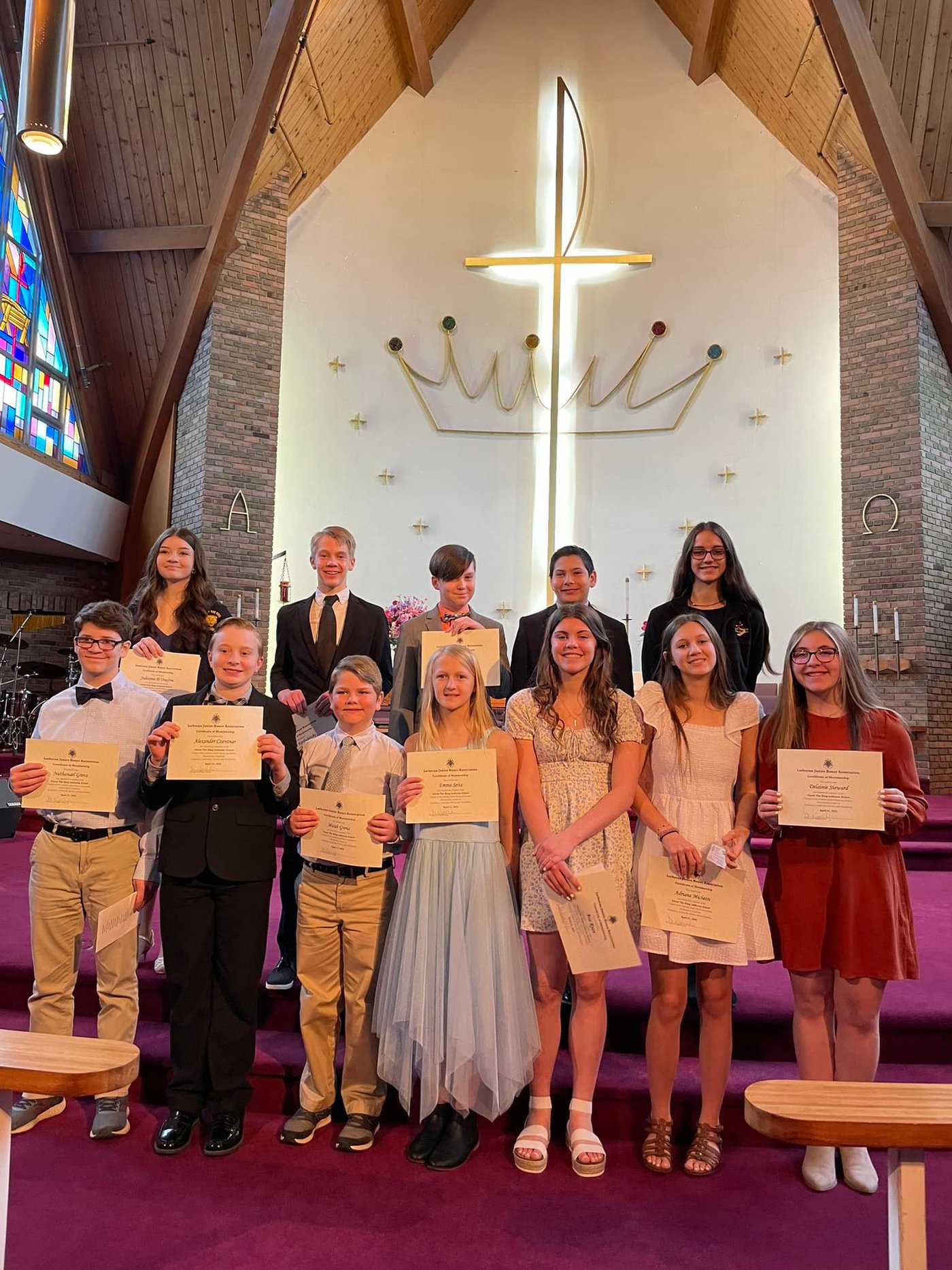 The application itself includes a list of service and leadership activities and an essay on the student's discipleship. If the student chooses to apply, that application is subject to a formal membership meeting, which determines acceptance or denial.
Membership to the LJHA is one of the highest honors that can be awarded to a student. LJHA recognizes the whole student; one who excels in scholarship, leadership, service, and discipleship. However, membership is more than an honor. It also carries with it a responsibility to continue to demonstrate these outstanding qualities.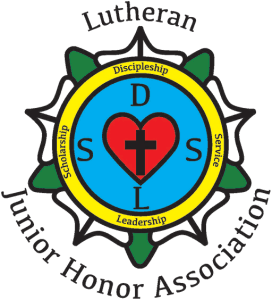 The CTK Chapter of the Lutheran Junior Honor Association is very proud of its members and will be steadfast in its dedication and activity within the organization. We complete service projects throughout the year to benefit our community.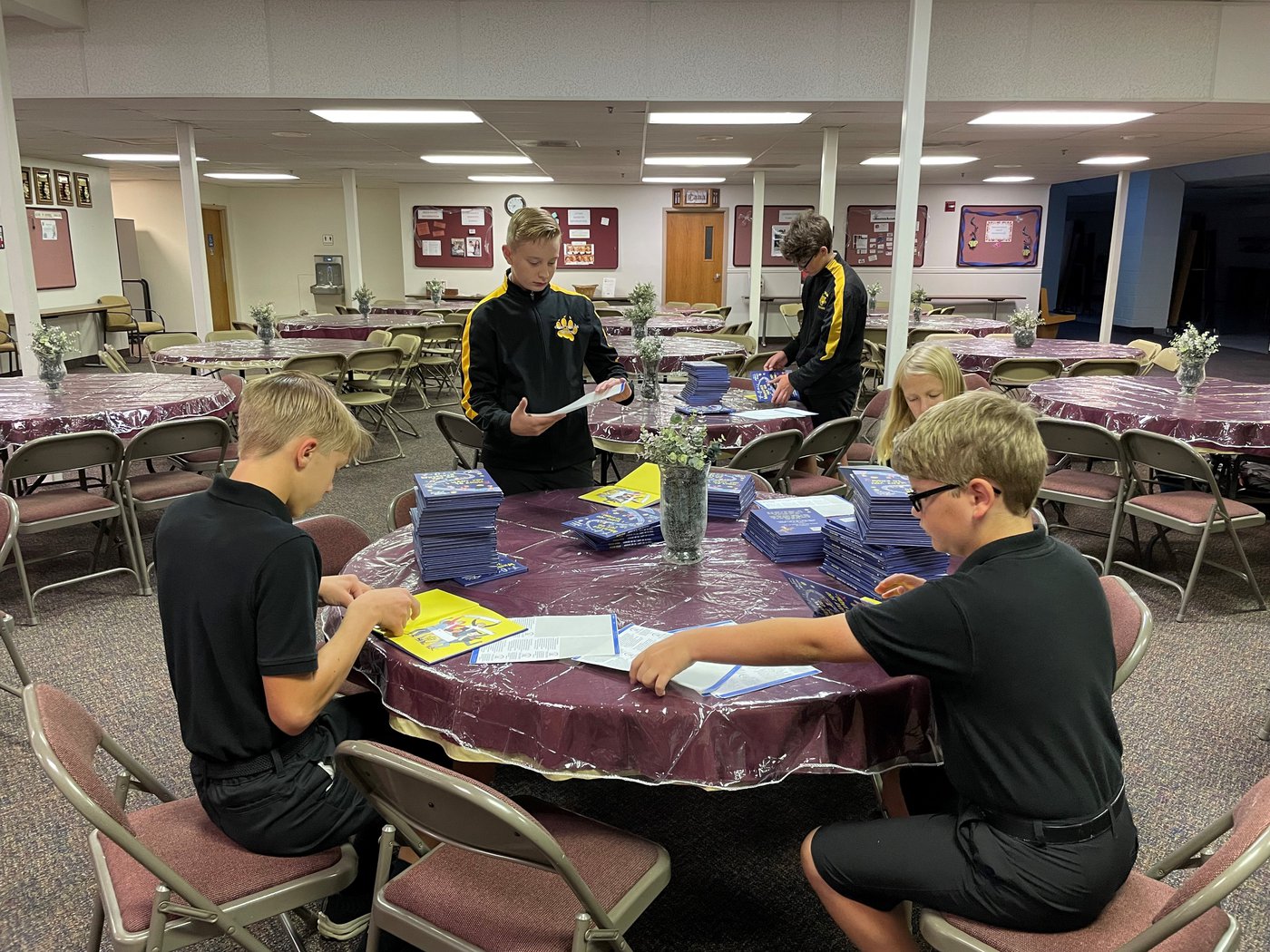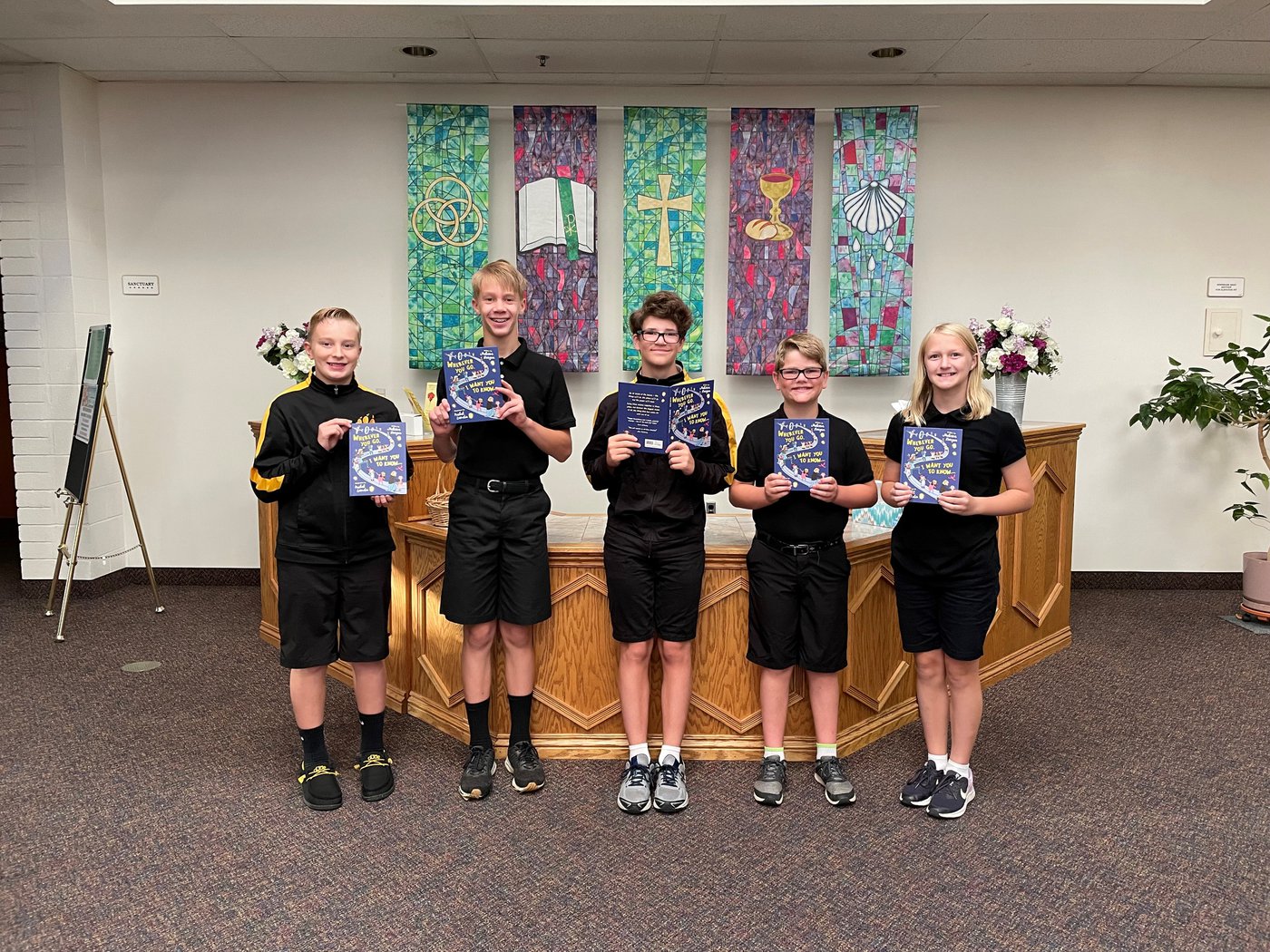 Congratulations to our 2023 Induction Class!
These six students in fifth through eighth grade were inducted into our chapter of the LJHA on April 5, 2023.