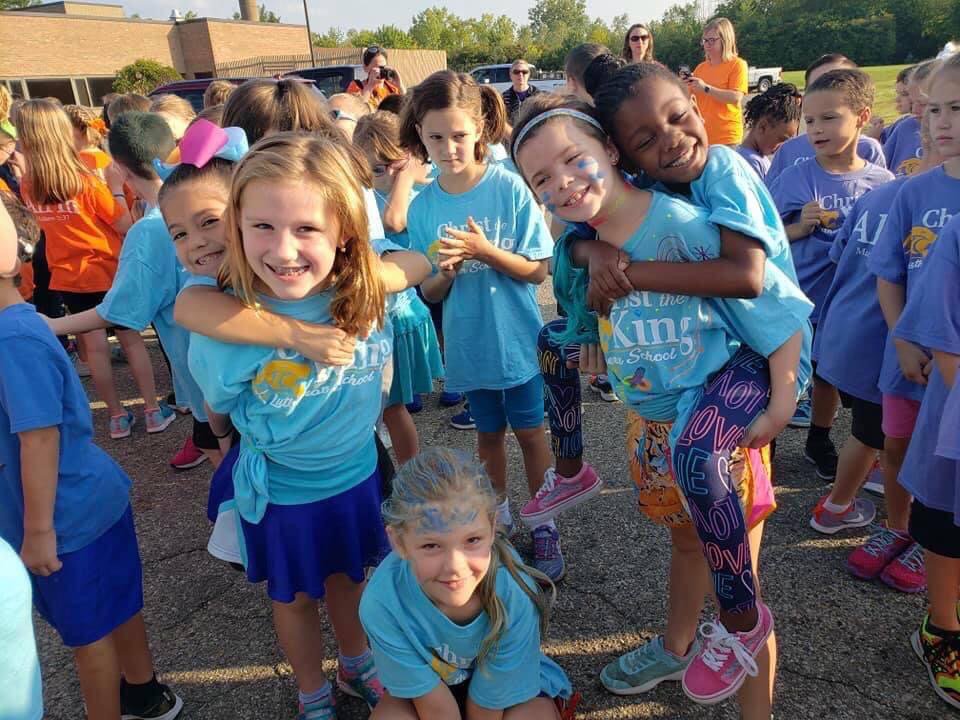 Pre-School & K-8 Extended Care Details
Christ The King School is happy to provide extended care to those families who may need it. If you have any questions, please call the school office at 734-285-9697
Before School Care
7:00am- 8:10am
Students will be supervised in indoor games and quiet time activities. Students may bring a simple, ready to eat breakfast to eat upon arrival. Students will be dismissed at 8:10am and will go directly to their classrooms.
After School Care
3:00pm- 5:30pm
Students will be able to participate in a variety of activities such as games, toys, crafts, computer, outdoor play and gym play. A study period will be provided for students who are interested. A snack and drink will be provided. After School Care is not offered on half days of school.
Fee
$2.25 per half hour per child
Your account will be charged weekly for the previous week
Late Charges
$1.00 per minute per child after 5:30 pm
The safety of your student is paramount. No student will be released unless their designated pick-up person is there. If you are sending an alternate pick-up person, please let the school know, we will check I.D at pick up.
Due to teacher/student ratios, you must sign up for your child to attend by Wednesday of the previous week. Please compete both of the forms below and return it to kkapp@ctk.me or the school office.