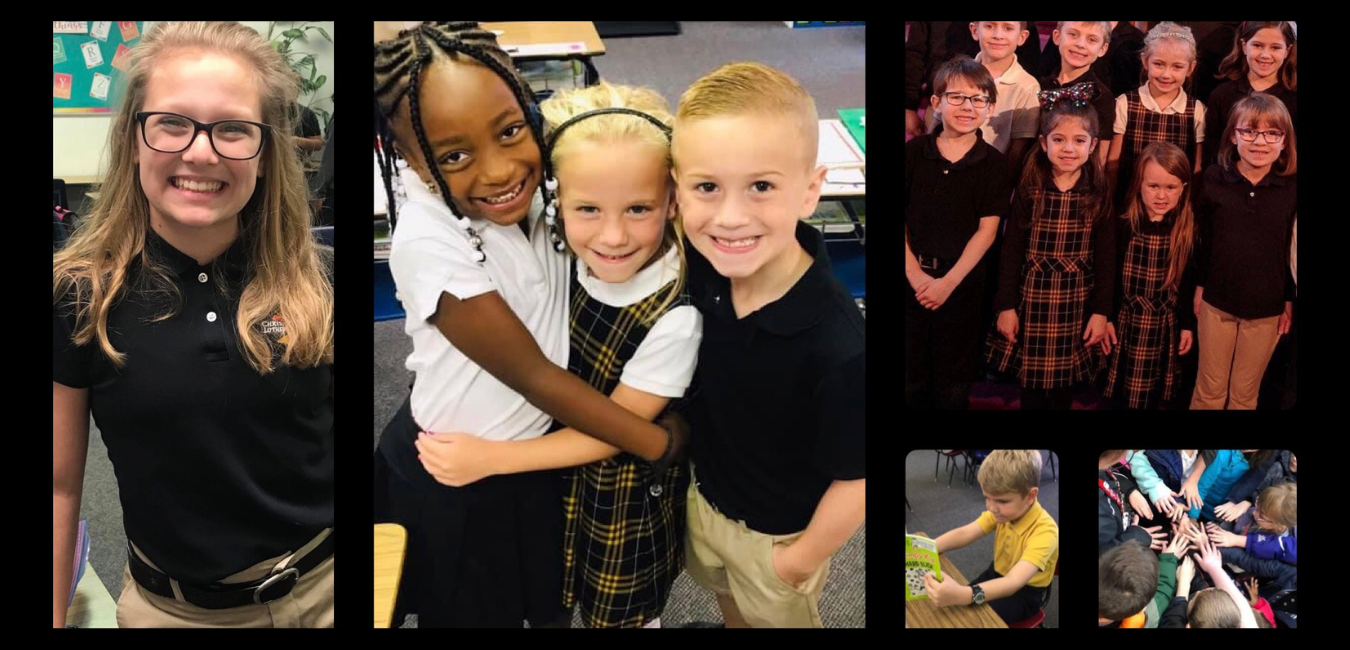 Christ The King School Handbook
It is every current family's responsibility (parent and student) to read through our school handbook and be aware of the policies, processes, and procedures of the school. This is to the benefit of both your family and our school, as we want our families to be in the know! A copy of our current handbook can be found by clicking the button below.
Any questions can be directed to our school office.
Electronic Use Handbook
Dress Code
Our students in grades K-8 are required to wear school uniforms as outlined in the dress code Monday- Thursday. On Friday, they are free to dress however they choose within the guidelines of the dress code. There are several opportunities throughout the year to earn "Free Dress Down Days" and to participate in fun spirit weeks with different themed dress days.
While our preschoolers do not have a dress code, per se, we do recommend sending your student in clothes that are in good condition but can be played in. We also recommend sending your student in clothing they can easily manage to fasten and unfasten on their own in the restroom. We do ask for a full change of clothes as a back-up.
We adhere and enforce our dress code and policies. Please review the school dress code by clicking the button below. Several buttons have also been provided to various online uniform shops for your convenience.