A Note from Jackie Brooks- Kindergarten Teacher
There is nothing I love more than getting to spend my days with kindergartners at Christ The King! Kindergarten is a time of learning and growing and my main job is to help students gain the confidence to know they can do anything and to help them grow in their love for our Lord. I strive to make my classroom a place where my kids feel safe, loved, and challenged. Our class becomes a family where the students learn to take care of each other, pray for each other, and build each other up. We have fun and learn a LOT! I cannot wait to talk to you and your family about the difference Christ The King can make in your child's life!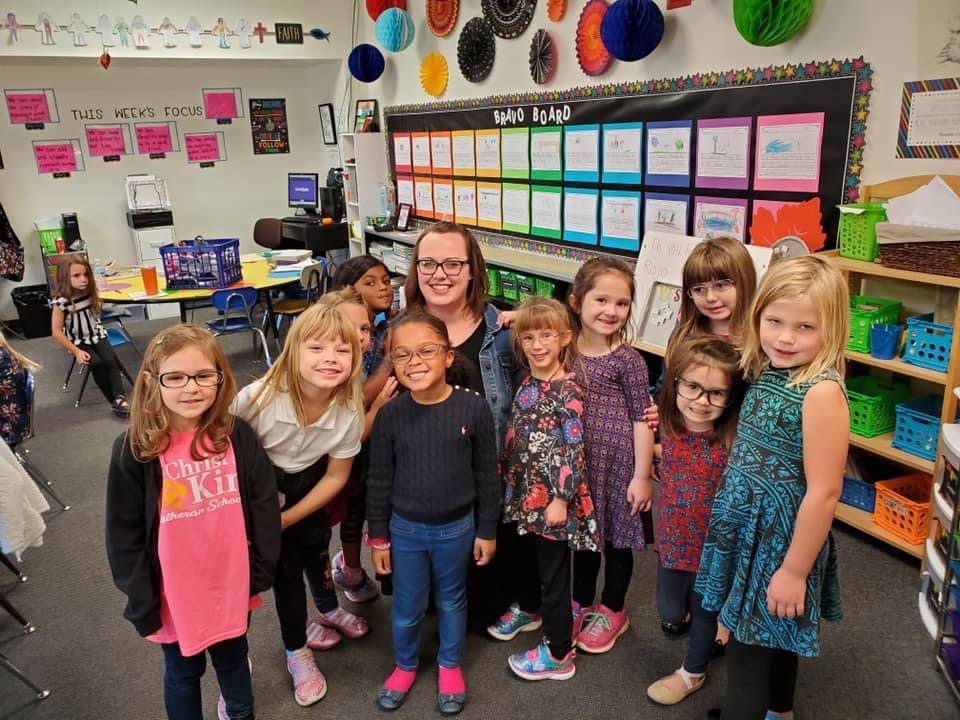 Kindergarten Round-Up
Choosing a school for your child can be a difficult decision. We invite you to attend Kindergarten Round Up to learn more about Christ the King Lutheran School and to help make your decision a little easier.
We are excited for you to experience our school culture and see our kindergarten classroom in action.
2021 Kindergarten Round Up
In Person Kindergarten Round Up- February 3, 2021
Come meet our Principal, Pastors and Kindergarten Teacher. You will have the opportunity to learn about our curriculum, see the kindergarten classroom and tour our school.
Due to COVID-19 restrictions, each time slot is limited to 3 families of 3 (2 adults and future Kindergartner).
A mask is required to be worn at all times.
Virtual Kindergarten Round Up- February 25, 2021; 6:30pm
During this Zoom meet-up, you will have the opportunity to experience kindergarten round up virtually. You will meet our Principal, Pastor and Kindergarten Teacher and hear about our curriculum and will have the opportunity to see the kindergarten classroom.
Registration is required.
Unable to Attend?
Please contact Betsy Bushuiakovish, Director of Enrollment at 734.486.2978 or admissions@ctk.me
"While sitting in Kindergarten round up, I knew CTK was exactly where I wanted to send my son to school"
Current CTK Kindergarten Parent